During Ramadan Fasting, What Exercise Can We Do? And When It Good?
English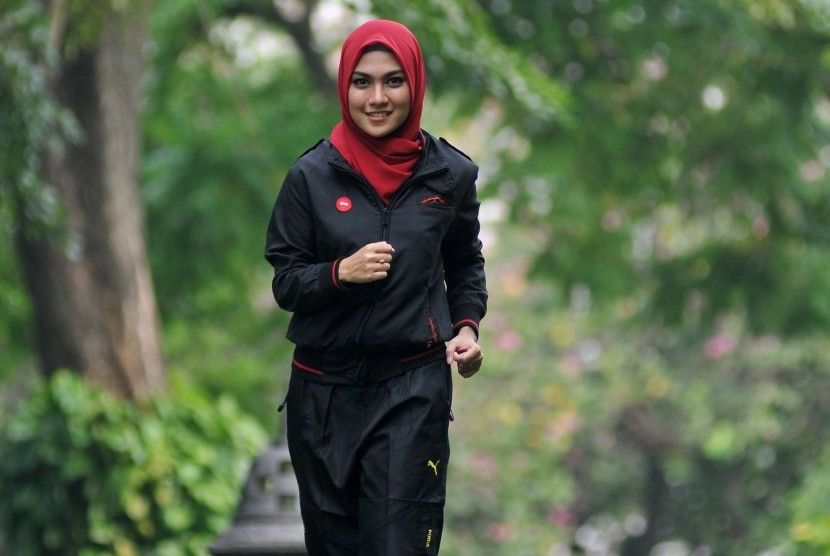 Airlangga University (Unair) health expert Lilik Herawati reminded the importance of continuing to exercise during Ramadan fasting. He also recommends when fasting to do light to moderate intensity exercise.
For the type adapted to the conditions of each individual such as jogging, walking, cycling, and gymnastics. Lilik explained that for teenagers or adults who do not have joint disorders, no certain diseases, and normal weight, it is recommended to do jogging.
However, for the elderly or someone who is overweight or obese, it is better to just walk and cycle. "Because running can harm the knee joints. Swimming is actually permissible, but during fasting you might be worried that you will swallow water," she said, Tuesday (4/4/2023).
Scroll untuk membaca
Scroll untuk membaca
There are several ways to distinguish between light, moderate or heavy exercise intensity. The easiest way is by speaking test. If someone who is exercising while singing and communicating with the other person, then it is included in the category of light intensity sports.
"Meanwhile, if you can still speak but find it difficult to sing, then that includes sports in the moderate intensity category. Meanwhile, if you have difficulty speaking, let alone singing during sports, then that includes heavy intensity," she said.
Lilik said that sports surveillance is also necessary, especially when it comes to time. He suggested the ideal time to exercise is just before breaking the fast. Because, when exercising, it is relatively common to lose body fluids and feel thirsty.
The situation can soon recover when breaking the fast. "Even if it's done in the morning after sahur, it's also permissible, as long as it's not too heavy," said Lilik.
Lilik continued, if you only have time to exercise in the morning, then you should just stretch for about 30-60 minutes. In the evening after coming home from work when the body is tired it should not be forced to exercise.
This can trigger unwanted effects and increase the risk of injury. "Even if you can after Tarawih, use light to moderate types of exercise. While strenuous exercise is not necessary just yet because the cortisol hormonal rhythm is lower at night," she said.
Ikuti Ulasan-Ulasan Menarik Lainnya dari Penulis Klik di Sini