Indonesia's Economic Indicators Show Improvement Trend Amid Pandemic
English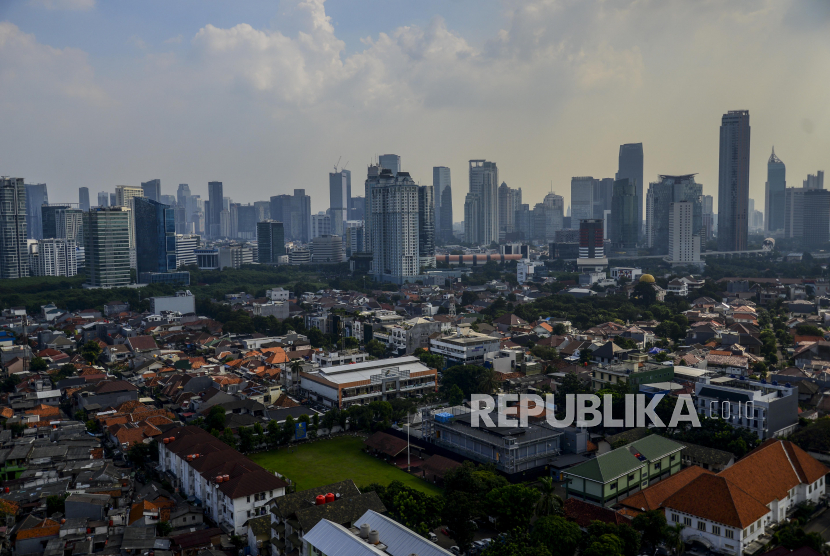 President Joko Widodo (Jokowi) conveyed a number of Indonesia's current economic indicators that show an improvement trend in the midst of the Covid-19 pandemic. President Jokowi is grateful for the improved condition of this economic indicator.
Improvements in a number of these indicators include the processing manager index (PMI) as of January 2022 which is at the level of 53.7 and is in the expansion zone and higher than the Asian PMI which is at the level of 52.7.
Investment is growing better. In 2022, the realization of investment in Indonesia will reach Rp 901 trillion and grow 9 percent year on year. Foreign investment grew 10 percent year on year to reach Rp 454 trillion.
Scroll untuk membaca
Scroll untuk membaca
This, said Jokowi, shows the international trust in Indonesia in the midst of the Covid-19 pandemic situation.
Jokowi said that Indonesia's exports will experience a high increase in 2021, which will grow 41.9 percent by 232 billion US dollars, the highest in history.
The increase in exports was driven by the downstream industrialization of iron and steel. In addition to exports, the import figure also grew by 38.6 percent.
This condition, said the President, indicates the strengthening of domestic economic activity.
Consumer confidence returned to an optimistic level of 118.3 in December 2021. This condition pushed public spending to a higher level in the pre-pandemic period.
Macroeconomic stability was also maintained. Jokowi said the inflation rate was at a low level, namely 2.18 percent year on year in January 2022.
"Foreign reserves in January 2022 reached 141.3 billion US dollars, bringing Indonesia in a better position to face external challenges in 2022, especially related to the normalization of monetary policy in the United States," said Jokowi.
Nevertheless, Jokowi said that the national economic recovery will still face challenges, especially from external sources, such as supply chain disruptions that could trigger an increase in global inflation and the normalization of US monetary policy which is expected to occur more quickly.
Ikuti Ulasan-Ulasan Menarik Lainnya dari Penulis Klik di Sini