Indonesia begins trials of producing gasoline from palm oil for vehicles
English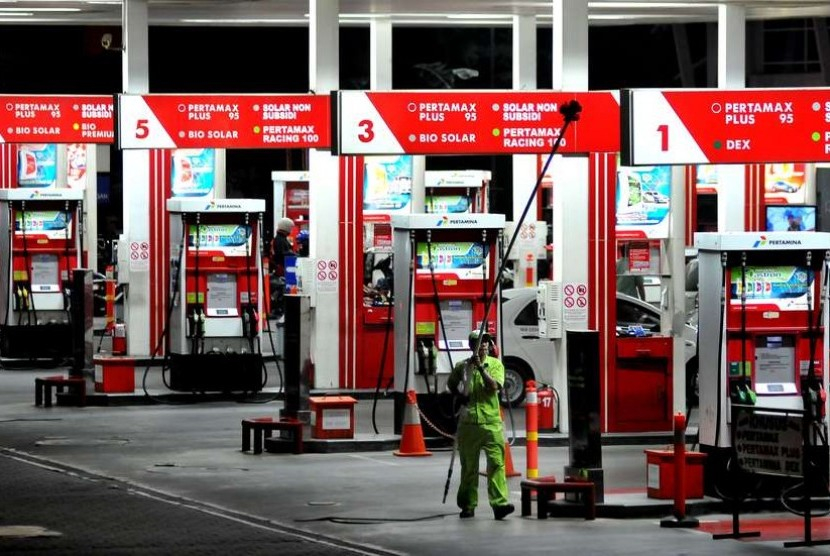 The Indonesian government has started testing the manufacture of gasoline with industrial palm oil or demo plant-scale Bensa for motor vehicles, in collaboration with the Bandung Institute of Technology (ITB).
The ambition to create alternative fuels for motorized vehicles emerged after the government succeeded in mixing diesel and avtur some time ago.
"Currently Bensa is still in the pilot project stage, it still takes a long struggle to get to the commercial stage," said Minister of Energy and Mineral Resources (ESDM) Arifin Tasrif in a statement in Jakarta, Tuesday (January 25).
Scroll untuk membaca
Scroll untuk membaca
This high quality substance will be a parameter for the preparation of a feasibility study and a Detail Engineering Design (DED).
The government plans to produce gasoline with a capacity of 238.5 kiloliters per day which will be built in Musi Banyuasin Regency (South Sumatra) and Pelalawan Regency (Riau).
The Minister of Energy and Mineral Resources conveyed that the idea of making gasoline from palm oil had long been initiated by Professor Subagjo and his friends from ITB.
Then two years ago, the government pushed for a scale-up from the results of a laboratory scale to be carried out.
From the current pilot plant scale, it is 1,000 liters per day. It is also possible to produce gasoline, which when the catalyst can produce fuel with Research Octane Number (RON) 115, a high-quality fuel.
Benza products that are proven to produce high-quality energy are in accordance with the demands of the times because the world community is more concerned with the use of environmentally friendly energy.
Future demands, continued Arifin, must use clean energy, a renewable energy.
Bensa is a type of biofuel that needs to be continuously encouraged by the government to achieve energy independence by reducing imports, both fuel oil and LPG, which have proven to be a burden on state finances.
The Bensa demo plant is a palm gasoline production unit that converts industrial palm oil or IVO into palm gasoline through a cracking process developed by the ITB Catalytic Engineering Center (PRK ITB), ITB Chemical Reaction and Catalyst Engineering Laboratory (LTRKK ITB).
The process of converting IVO into palm gasoline is carried out in a reactor using a zeolite-based catalyst which was also developed by PRK ITB and LTRKK ITB.
The development of the integration of the domestic palm oil industry from the upstream to downstream sectors is a collaboration between ITB and PT Pura Barutama with funding sourced from the Palm Oil Plantation Fund Management Agency (BPDPKS).
Ikuti Ulasan-Ulasan Menarik Lainnya dari Penulis Klik di Sini