IMF Cut Indonesia's Economic Growth, is Indonesia Worried?
English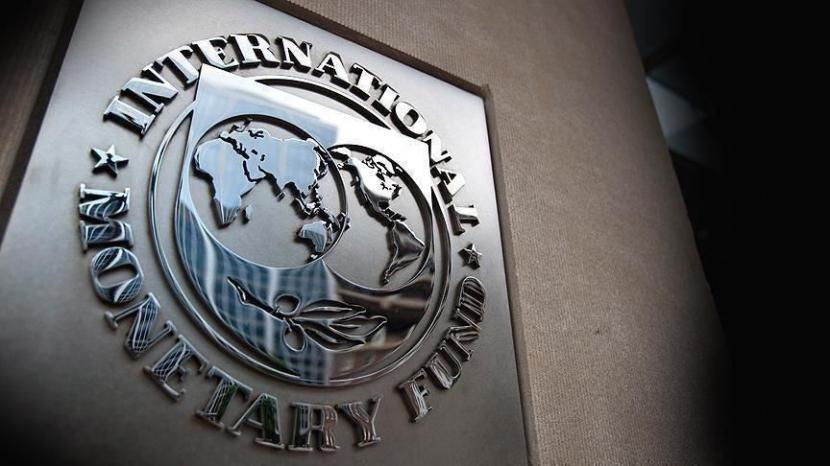 The International Monetary Fund (IMF) cut its economic projection for Indonesia in 2022 to 5.6 percent, from the previous estimate of 5.9 percent.
This is in line with the easing of activity restrictions, continued policy support, increased mobility, and the vaccination program is expanding to more remote areas.
Assistant Director of the IMF Cheng Hoon Lim said that Indonesia's economic growth projection this year will be higher than the last year.
Scroll untuk membaca
Scroll untuk membaca
"The balance of risk to the outlook is improving, but remains tilted to the downside," he said in an official statement, Wednesday (January, 26, 2022).
The emergence of a more aggressive Covid-19 variant could put further pressure on the health system and lead to new mobility restrictions. In addition, spillover risks from tighter global financial conditions have increased.
Nevertheless, Lim assessed that the global commodity price boost could last longer than expected. It would support the domestic economic recovery in 2022 even though the Omicron variant spreads, and the economy will continue to grow to six percent in 2023.
"We project Indonesia's economic growth of six percent in 2023," Lim said.
Apart from being supported by favorable global commodity prices, Indonesia's economic recovery will also be driven by easing of activity restrictions, sustainable policy support, increased mobility, and confidence as the vaccination program expands to more remote areas.
"Increasing global commodity prices are expected to continue to have a positive impact on Indonesia, especially in terms of exports. Meanwhile, the structural reforms carried out by the Indonesian government are considered to be able to reduce economic pressures," he said.
The Indonesian government ensures that the national economic recovery this year due to the Covid-19 pandemic continues. This follows the IMF cutting its projection for Indonesia's economic growth by 5.6 percent in 2022.
Head of the Fiscal Policy Agency of the Ministry of Finance, Febrio Kacaribu, said that the strength of the Indonesian economy, which has been seen this year and continues into 2023, is proof that the handling of the pandemic has yielded significant results in Indonesia's relatively fast economic recovery.
The Government now focuses on creating manpower and strengthens health and community protection in 2022.
"We need to maintain the momentum of recovery going forward by remaining vigilant against various risks," Febrio Kacaribu said in an official statement, Wednesday. (January, 26, 2022).
Several risks need to be watched out for by the Government including the potential emergence of new variants of Covid-19, issues of supply disruption and volatility in energy prices which give uncertainty to the inflation rate, risks to the financial stability of developing countries.
In addition, the normalization of monetary policy in developed countries by raising interest rates, geopolitical tensions that are still high, and the issue of climate change are also risks that need to be watched out for going forward.
In the January 2022 World Economic Outlook (WEO) report, the IMF also provided several recommendations for strengthening a comprehensive policy framework for countries, namely strengthening policies in the health sector, including vaccine distribution.
The IMF also recommended changes in monetary policy that must be supported by effective communication, strengthening fiscal position and sustainability, strengthening international cooperation, and continuing structural reforms and climate change policies.
As for economic growth throughout 2021, which has not been released by the government, Febrio said it would be in the range of 3.5 percent to four percent, taking into account the current conditions of mobility movements and indicators in terms of consumption and production which continue to show strengthening.
"The outlook for Indonesia's GDP (Gross Domestic Product) growth in the fourth quarter of 2021 is at a more optimistic figure of 5.1 percent in accordance with current conditions which show a strong recovery," Febrio said.
Ikuti Ulasan-Ulasan Menarik Lainnya dari Penulis Klik di Sini