Indonesia stops visa-free policy for hundred countries
English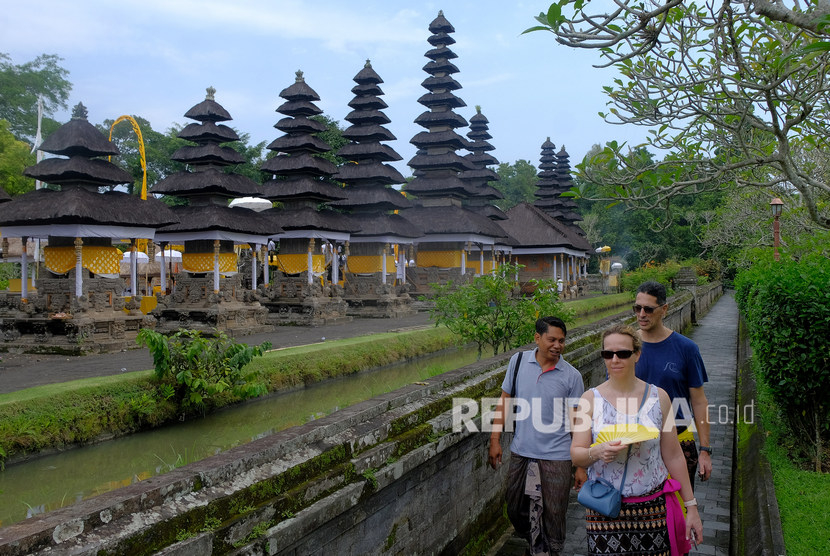 Indonesia has stopped the visa-free policy of more than a hundred countries from all over the world. This policy was taken by the Indonesian government after considering a number of factors.
Indonesian Minister of Law and Human Rights Yasonna Laoly mentioned the visa-free visit policy (BVK) for 159 countries has been stopped. However, this policy is temporary taking into account global conditions.
This policy is stated in the Decree of the Minister of Law and Human Rights of the Republic of Indonesia Number M.HH-GR.01.07 of 2023. The decision was signed on 7 June 2023.
Scroll untuk membaca
Scroll untuk membaca
Referring to the Decree, the provision of BVK is seen by the Ministry of Law and Human Rights as having an impact on aspects of national life.
"This includes disruption of public order and the spread of diseases from countries that have not been declared clean or free of certain diseases from the World Health Organization (WHO)," said Sub-coordinator of Public Relations of the Directorate General of Immigration at the Ministry of Law and Human Rights, Achmad Nur Saleh, in a statement quoted on Saturday (June, 17, 2023).
On the basis of these considerations, the number of beneficiaries of the policy was finally rearranged by the Ministry of Law and Human Rights. The Ministry of Law and Human Rights hopes that this decision will have a positive impact on society.
Saleh said the 159 countries whose BVKs were now suspended were included in the 169 countries stipulated in Presidential Regulation No. 21 of 2016 as BVK recipients along with 10 ASEAN countries. But currently there are only ten countries that are the subject of BVK, namely ASEAN member countries.
"Among them are Brunei Darussalam, the Philippines, Cambodia, Laos, Malaysia, Myanmar, Singapore, Thailand, Timor Leste and Vietnam," said Saleh.
Saleh also explained that the BVK was valid for 30 days and could not be extended. Requirements that must be shown to the Immigration officer at TPI are a passport that is still valid for at least six months and a ticket to leave Indonesian territory.
Ikuti Ulasan-Ulasan Menarik Lainnya dari Penulis Klik di Sini