Indonesian Islamic Financial Literacy Still Left Behind Compared to Conventional System
English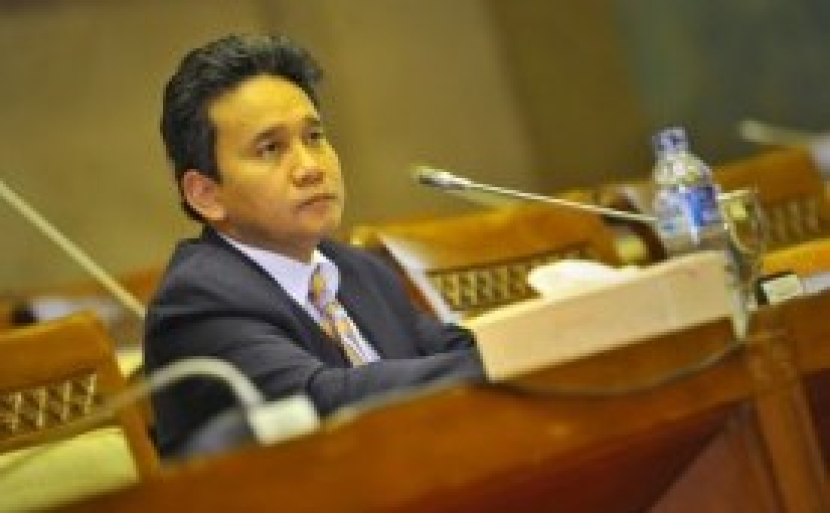 The Financial Services Authority (OJK) recognizes that Islamic economics and finance has a positive trend and continues to grow. Even so, Vice Chairman of the Board of Commissioners of the Indonesian Financial Services Authority (OJK) Mirza Adityaswara assessed that Islamic financial literacy in Indonesia is still a challenge.
The Islamic economic and financial literacy index in Indonesia is a major issue for the Islamic finance sector. Based on the 2022 financial literacy and inclusion survey, Mirza said the Islamic financial literacy index was only 9.1 percent and 12.12 percent.
Although this index increases every year, the Islamic financial literacy and inclusion index is still far below the national financial literacy index which reaches 49.68 percent and 85.10 percent.
Scroll untuk membaca
Scroll untuk membaca
From a survey by Bank Indonesia (BI), the Islamic economic literacy index in 2022 is 23.3 percent. "Increasing Islamic financial literacy and inclusion is very urgent," said Mirza.
The performance of Islamic finance in Indonesia is quite promising. This can be seen from the performance per 2022.
At the end of November 2022, total Islamic finance assets reached IDR 2,312.72 trillion, growing 15 percent from the previous year. As of November 2022, total assets in the Islamic banking sector reached IDR 756.30 trillion and had a market share of 6.8 percent.
Total assets in the Islamic capital market including Islamic stocks and state sukuk reached IDR 5,924.08 trillion and had a market share of 18.43 percent. Total assets in the sharia non-bank financial industry (IKNB) sector reach IDR 143.97 trillion and have a market share of 4.69 percent.
Causes of Low Islamic Financial Inclusion and Literacy
Secretary General of the Association of Indonesian Islamic Economists (IAEI) Astera Primanto Bhakti said that literacy disparities between regions are also a problem. Astera explained that residents in Java Island already understand more about Islamic economics and Islamic finance, while those in other regions still show different things.
Another thing, Astera revealed that technology in Indonesia has not been evenly distributed to all regions. In fact, technology plays an important role in spreading Islamic economics and finance throughout Indonesia.
This shows how big the challenge is to introduce and develop Islamic economics to people in Indonesia. Astera feels confident that the long-term Islamic economy still has bright prospects and potential.
Ikuti Ulasan-Ulasan Menarik Lainnya dari Penulis Klik di Sini