TNI Commander: There Was No Hostage, Susi Air Pilot Saved Himself
English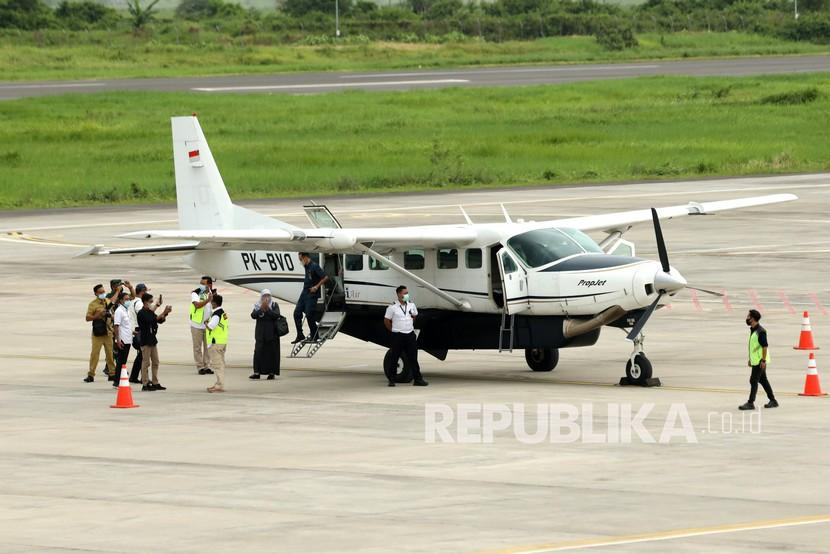 It is reported that the Papuan Armed Criminal Group (KKB) is holding a civil airline pilot Susi Air hostage in Paro, Nduga, Papua Mountains. However, TNI Commander Admiral Yudo Margono denied the hostage information.
"There was no hostage-taking. There was no hostage-taking, the pilot saved himself, saved himself," Yudo told reporters, Wednesday (8/2/2023).
Yudo actually questioned the news about the hostage-taking of the pilot of the plane. He even admitted that he had not received any information about this.
Scroll untuk membaca
Scroll untuk membaca
"Where did the information come from? I haven't even gotten that information yet," he said.
However, Yudo said that his party would evacuate 15 workers and four passengers on the Susi Air plane. Until now the TNI apparatus is still carrying out in-depth investigations to find out the whereabouts of the dozens of people.
Previously, the KKB burned a Susi Air plane at Paro Airport, Nduga, on Tuesday (7/2/2023) morning. The attack was carried out by the KKB led by Egianus Kogoya.
After setting fire to the plane with the registration number PK-BVY, it is reported that the KKB took hostage the pilot, namely Captain Philips Marthin and five other passengers.
National Police Chief Gen. Listyo Sigit Prabowo confirmed the whereabouts of the pilot and passenger of the Susi Air civilian plane held hostage by the KKB in Papua.
Sigit said that currently his personnel in the police and the TNI are still continuing to hunt and search for the whereabouts of the separatist group that took the New Zealand pilot hostage.
Sigit relies on these search and rescue efforts through the Carstensz Peace Operation. The National Police Chief did not explain that the search was part of a military operation to respond to the attack and arson of the civilian fleet at Paro Airfield.
Ikuti Ulasan-Ulasan Menarik Lainnya dari Penulis Klik di Sini