Jokowi Encourages NU to Master Latest Science and Technology
English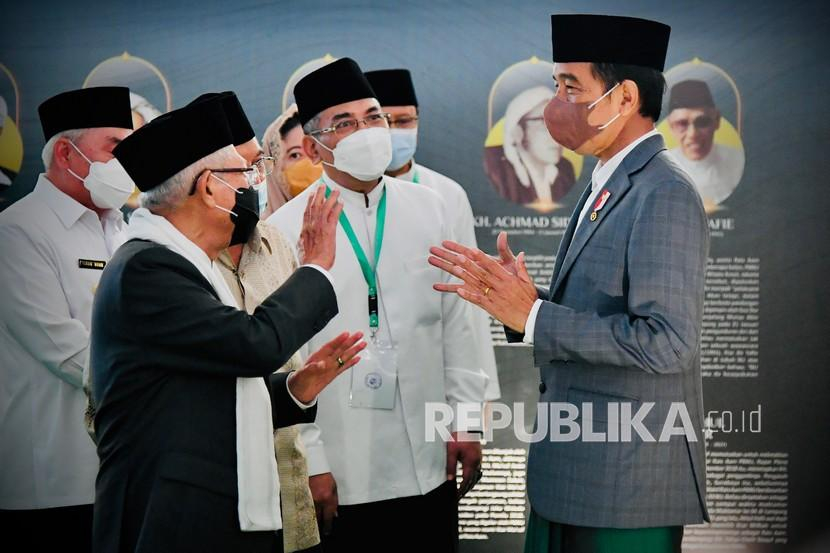 President Joko Widodo delivered his remarks and opened the Nahdlatul Ulama One Century Reception event at the Gelora Delta Sidoarjo Stadium, East Java, Tuesday (7/2/2023).
The President together with the Vice President and a number of Indonesian Ministers attended the NU One Century Summit Reception as well as inaugurated and opened the activity.
The reception will last for 24 hours and be filled with various activities such as reading blessings and evening prayers, an archipelago cultural carnival, an MSME bazaar, and a folk entertainment stage which will be filled by a number of bands and musicians such as Slank, Rhoma Irama, and Maher Zain.
Scroll untuk membaca
Scroll untuk membaca
President Jokowi encouraged NU to be able to master the latest scientific and technological developments. NU, said Jokowi, must be able to keep up with technological changes and economic transformation.
"In the midst of a wave of change, NU must be at the forefront of reading the motions of the times, reading technology and economic transformation, and maintaining a just and civilized social order," Jokowi said in his remarks.
Jokowi hopes that NU educational institutions will prepare their young generation to be able to master the latest science and technology, master digital technology that is developing rapidly, and be able to become excellent professionals.
In addition, Jokowi asked NU to embrace and pay serious attention to the younger generation so that they remain firmly rooted in the traditions and adab of ahlussunnah wal jamaah, and continue to master science and technology.
"Hopefully the momentum of NU's second century will be a sign of NU's new awakening, strengthening Islam and Indonesianness, increasing the welfare of the people, and building a future for Indonesia that is advanced and dignified," said Jokowi.
Over the past century NU has contributed to Indonesia, both in terms of Islam and nationality, unity and unity, as well as harmony in diversity. Because of that he expressed his appreciation for NU's role for the country so far.
"On behalf of the Indonesian people, I express my gratitude and gratitude for NU's role for the nation and state," he said.
Ikuti Ulasan-Ulasan Menarik Lainnya dari Penulis Klik di Sini