One Century of NU, Erick Thohir Emphasizes NU's Important Role for Indonesia
English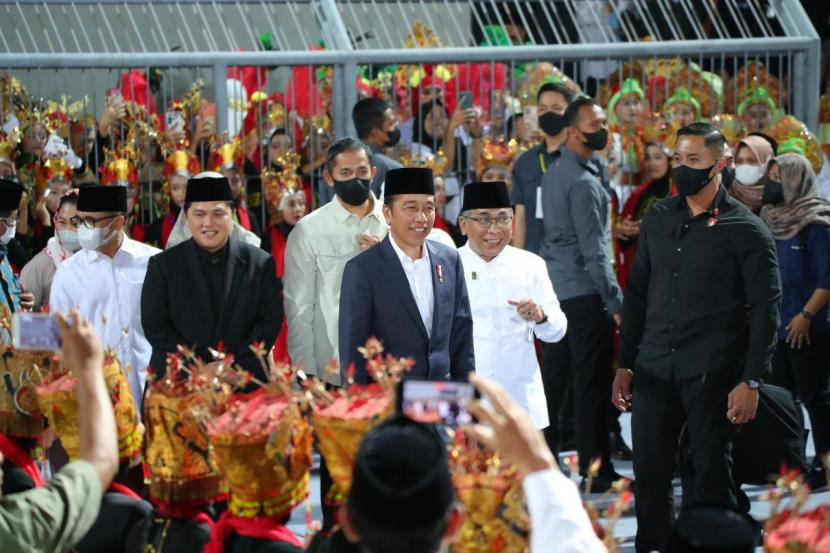 Indonesia's largest Islamic organization, Nahdlatul Ulama (NU), commemorates its centenary of its birth this February 2023. NU has played an important role in building and raising the Indonesian nation since the past colonial era.
Chairman of the Steering Committee (SC) One Century of NU Erick Thohir said he was grateful that the NU centenary commemoration activities had run smoothly and received a warm welcome from Nahdliyin residents and the community.
The peak of NU's One Century activities was held at the Gelora Delta Stadium, Sidoarjo, East Java, on Tuesday (7/2/2023).
Scroll untuk membaca
Scroll untuk membaca
"We are very grateful to Allah SWT because today is the culmination of a series of commemorations of NU's one century anniversary," said Erick.
Erick stated that NU had existed across the ages, from the colonial period, to independence, to reform, to now in the digital era. Erick emphasized that NU remains relevant and loved by the Indonesian people.
NU's predecessor figures have created a solid foundation. NU is expected to continue to maintain the values and traditions of Nusantara Islam for the next generation of the nation.
Based on the results of a survey conducted by one of the media, Erick said 71.8 percent of the public thought NU had contributed to strengthening Indonesian national values. The community is very sure that 81 percent of NU will provide better benefits for the Unitary State of the Republic of Indonesia.
Erick said NU's principles were in line with President Joko Widodo's leadership which continues to promote unity in the midst of national diversity.
Erick, who is also the Minister of State-Owned Enterprises, expressed his gratitude to Jokowi for agreeing to attend the opening of the Archipelago Islamic Tradition Festival in Banyuwangi and the NU Porseni Healthy Walk in Solo which are part of nine series of activities for One Century NU.
Erick believes that NU under the leadership of KH Yahya Cholil Staquf will continue to be behind Jokowi in supporting the Republic of Indonesia and Pancasila.
Erick himself was present at the peak of the NU's one century event wearing a Banser uniform. Erick expressed his gratitude for the support and presence of the President and First Lady, the Vice President, the 5th President, the Vice Presidents, and all the invited guests.
"Permission Mr. President, today I am wearing the Banser NU shirt. This was because it was requested by the General Chairperson of the Ansor Youth Movement who is also my friend Gus Yaqut, a deposit which symbolizes that if Nahdliyin is given the opportunity, God willing, Nahdliyin will be able to work for the homeland and the nation," said Erick.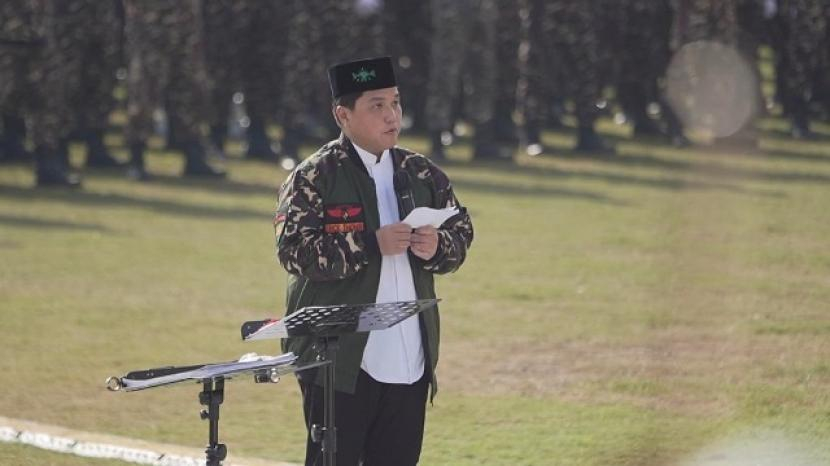 Ikuti Ulasan-Ulasan Menarik Lainnya dari Penulis Klik di Sini