Vice President: Don't Raise Political Party Flags at Mosques
English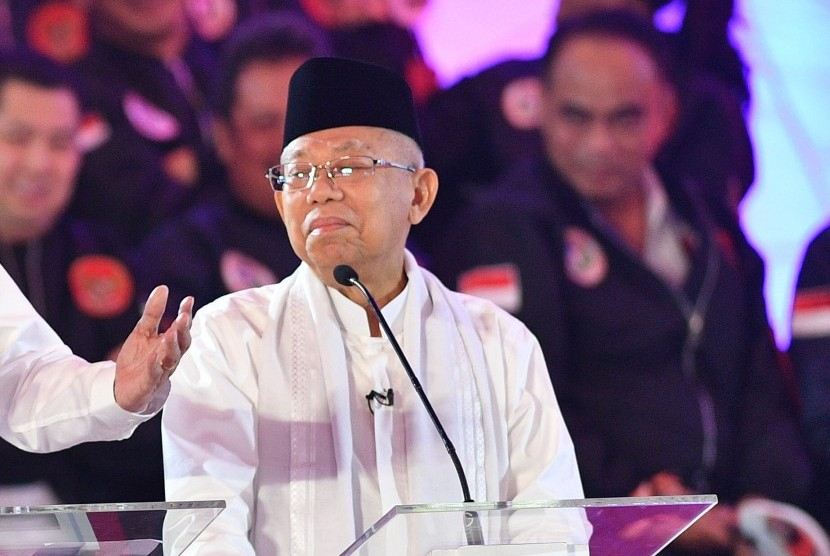 Indonesia has many differences including in political affairs. In the name of stability and tolerance, politicians are urged not to fly flags of political parties in areas of mosques in Indonesia.
Vice President Maruf Amin emphasized that mosques and other places of worship must be free from the interests of political parties. This was conveyed by the Vice President after an incident where the flag of a political party was raised at a mosque in Cirebon which drew criticism from the public.
"There is already a rule that it is not permissible to campaign in government offices, in places of worship, and in places of education," said Vice President Ma'ruf in a press statement, Saturday (07/01/2023) evening.
Scroll untuk membaca
Scroll untuk membaca
Because of this, all political parties participating in the election must comply with Law Number 7 of 2017 concerning Elections, which explains that campaign organizers, participants and teams are prohibited from using government facilities, places of worship and educational institutions to campaign.
Ma'ruf said that the act of raising the party's flag at a place of worship has the potential to cause conflict between congregations. This is because the more congregations a place of worship has, the more political preferences it has.
The entry of political interests in the mosque can bring divisions in the place of worship and its surroundings. The chairman of the Advisory Council of the Indonesian Ulema Council also emphasized that the political parties participating in the election could maintain order in their campaigns by complying with the applicable laws.
He appealed that the incident that occurred in Cirebon should not be repeated elsewhere.
Ikuti Ulasan-Ulasan Menarik Lainnya dari Penulis Klik di Sini