America records high inflation: What will happen to Indonesia's capital market?
English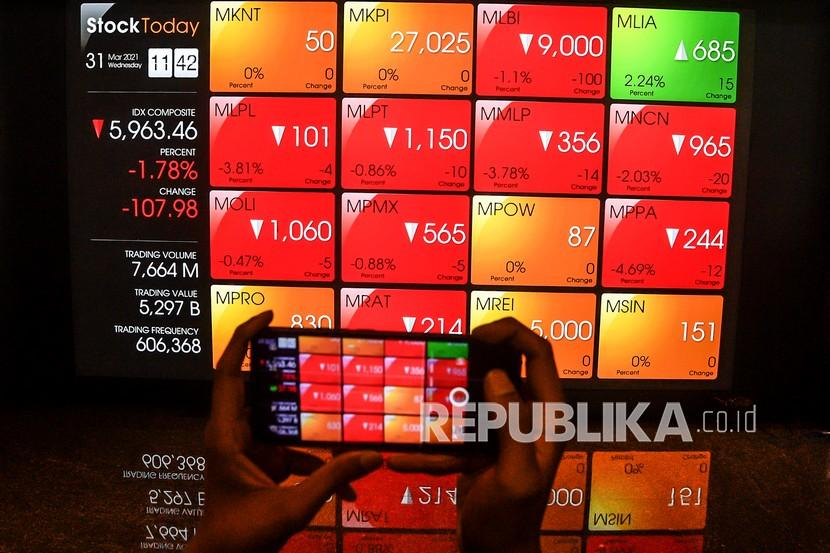 Rising commodity prices as a result of the Russia-Ukraine conflict have the potential to hamper economic growth and trigger an increase in global inflation.
In the United States (US), inflation continues to move wildly and has exceeded the level of 7.9 percent in February 2022 to 8.5 percent in March.
This increase in inflation will usually be followed by the central bank's policy to raise the benchmark interest rate. The US central bank, the Federal Reserve, has signaled an aggressive increase in benchmark interest rates and will begin this year.
Scroll untuk membaca
Scroll untuk membaca
Henan Putihrai Sekuritas Senior Technical Analyst, Liza Camelia Suryanata, assessed that this step to tighten monetary policy to control inflation will have an impact on the capital market.
Investors have the potential to shift their investment to lower risk instruments such as bonds, deposits or even gold.
Another thing that should be observed is the rising prices of commodities imported by Indonesia such as wheat. This condition has been seen in several share prices of issuers in the consumer sector which have not been separated from the downward trend.
However, according to Liza, there are at least three factors that have pushed foreign funds into the Indonesian stock market.
First, the factor of Indonesia's economic recovery which is considered good. This is also in tandem with the handling of Covid-19 which has shown significant improvements since the fourth quarter of 2021.
The second factor, the escalation of geopolitical tensions in the Russia-Ukraine conflict, made commodity prices skyrocket. At a time when the stock exchanges in many countries were negatively affected, Indonesia was viewed as prospective because of the characteristics of the commodity-driven market.
Indonesia's commodity products, which are mostly exported, are predicted to return to support the trade balance surplus and the Rupiah exchange rate.
In addition, sanctions from Europe and the US against Russia that prohibit the purchase of Russian coal have opened the hopes of Indonesian coal issuers.
The swift inflow of foreign capital was also supported by positive sentiment on the financial performance of a number of issuers throughout 2021 which showed significant improvements.
This is especially the issuer in the banking sector which is classified as having a jumbo capitalization, as well as issuers of commodities, especially coal and palm oil.
Ikuti Ulasan-Ulasan Menarik Lainnya dari Penulis Klik di Sini